Marek Teler talks to Krzysztof Bochus, the author of the crime novel Black Blood , about the dark face of Warsaw, morally ambiguous heroes and the impact of history on our lives.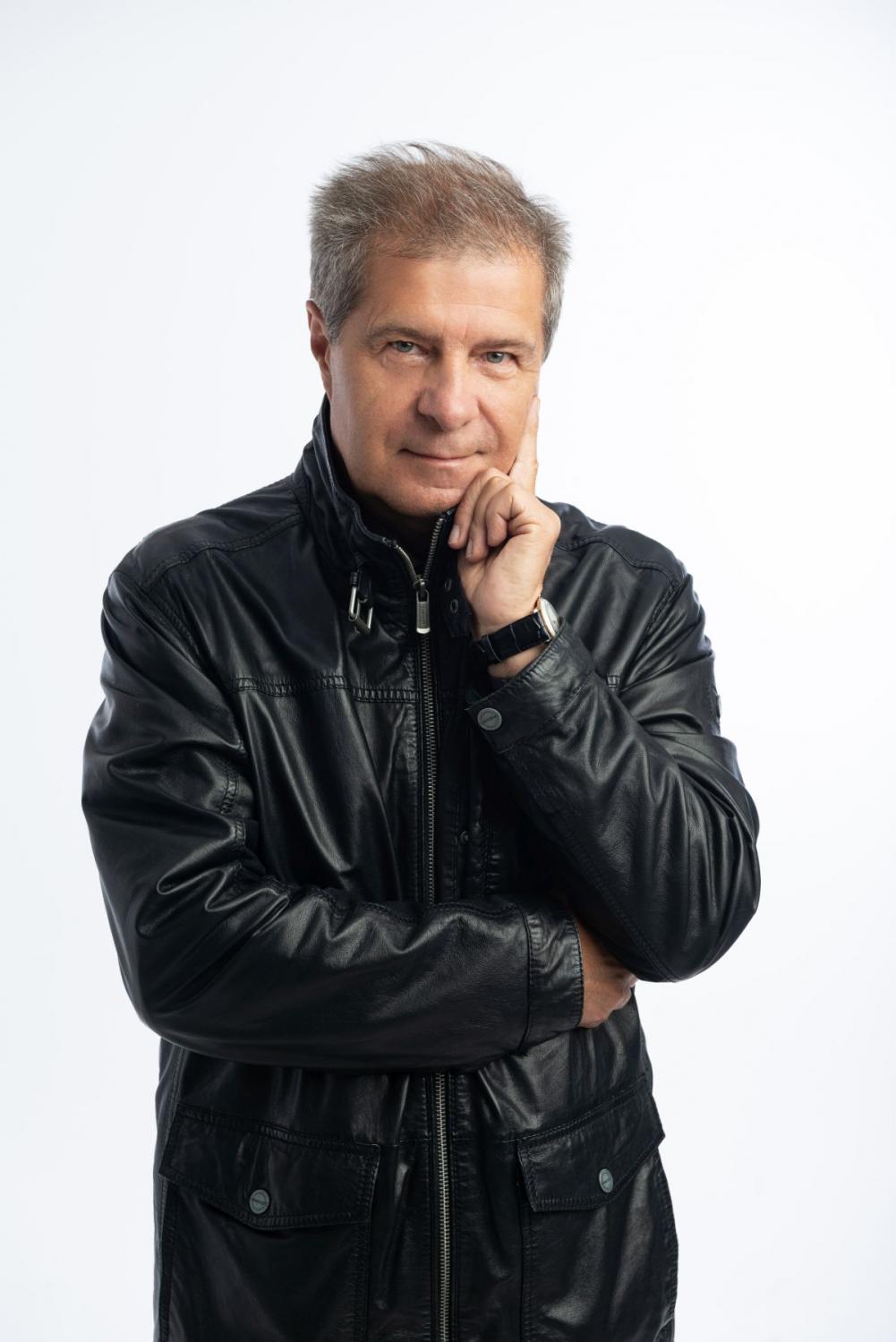 Marek Teler: Warsaw has already appeared in your novels, for example in Wirtuoz , but Black Blood is probably the first crime story in which it plays a key role. What made you decide to set the action of the book in the capital?
Krzysztof Bochus: It's true, Warsaw has so far occupied a rather marginal place in my work. The setting of most of my novels was Gdańsk or, more broadly, Pomerania with its complex, multi-ethnic past. After all, I have been living in the capital since my studies. I thought it was high time to change this locational monoculture. Especially since I enjoy living in Warsaw, I like this city: this luminous, vague metropolis. There was also a more practical consideration: I received an art scholarship to write a detective story anchored in the capital. So I decided to combine the pleasant with the useful. And so a black crime story set in Warsaw was born. A specific mix of gangster history and post-war western, which - I hope - will reach the hearts and imagination of readers.
MT: So what image of Warsaw will the readers find on the pages of your latest book?
KB: Anyone expecting a colorful postcard will be disappointed. In Black Blood, the reader will be immersed in a dark, sometimes brutal reality. In a city that never sleeps, full of unhealed wounds and carefully hidden secrets. This is Warsaw noir, dark, voracious and sometimes dangerous. Interestingly, as a city, it is relatively rarely shown and discounted in genre literature. Of course, there are exceptions, including Leopold Tyrmand's immortal Zły , Jakub Żulczyk's prose or Grzegorz Kalinowski's retro-crimes. But it's still not much for such a megapolis. Besides, there are few cities where the present is constantly confronted with the painful past. This opposition of the old and the new attracted me the most as a writer. She created the perfect soil for a novel in which the issues of guilt and punishment, sin and redemption play a key role. Contemporary Warsaw is not obvious in this novel, bathed in ubiquitous grey, it shows its ugly and less pleasant face. Another capital also appears in this book. This is right-bank Warsaw from the fall of 1944. It is shrouded in the smoke of the burnt-out areas and the stench of death flowing across the Vistula from the city that was ruined and burnt down after the uprising. This part of the capital was already "liberated" by the Soviets, and at the same time it was the first to experience the yoke of surveillance and terror. In this case, I tried to reflect the reality of those difficult times as accurately as possible, although we are still talking - which I emphasize - about a fictional crime story, not a historical study My ambition - as always - was primarily to offer readers well-written, valuable entertainment with credibly reproduced the realities of the described era.
MT: Black Blood introduces a new main character - Marek Smuga, once an officer of the police investigation and now a private detective. Could you tell us more about this character - what are his strengths and what are his weaknesses?
KB: It was the most difficult task: to move away from established patterns, to forget for a moment about previously created literary heroes. The task is even more difficult as we are talking about such charismatic figures as counselor Abell, sergeant Kukulka or the relentless investigative journalist Adam Berg. I had to create a completely new, separate character, anchored in different times and realities than those I have described so far. Readers will judge how successful I have been.
Marek Smuga is an ambiguous character, burdened with a peculiar original sin, sometimes making controversial choices. His investigation is like walking through a minefield. Blur has an uphill battle because the police won't cooperate with him. At the same time, my hero is not free from personal weaknesses. He hides some painful secret, he is a prisoner of dramatic events from the past. He's certainly insightful, clever, but he can also be brutal. In his actions, he is guided by his own moral compass, from his work in the police he learned that criminals win because - unlike law enforcement officers bound by the code - they have no scruples or inhibitions. In this respect, he is somewhat reminiscent of Sergeant Kukulka, who also believed that the end justifies the means and pushed for shortcuts.
The streak can be called a witness of a certain era, a participant in the eternal struggle between good and evil that has been taking place before our eyes for centuries. He sees that cynicism and bad will are winning in the reins with the rule of law or even good manners. And in many fields, in politics, in everyday life. Smuga does not succumb to this trend - that's why it is what it is. Very separate and independent.
MT: Black Blood is a story about the sins of the past that are difficult to redeem, and the lust for revenge nurtured by generations. How much influence do you think history - both national and family - has on our way of looking at the world and our life choices?
KB: It's true, I like the marriage of literary fiction with real events - you could say it's my spécialité de la maison . I am convinced that in some sense we are prisoners of history, which often determines our actions. On the other hand - and this is a sad conclusion - we do not learn any lessons from history, we are not wiser thanks to it. Evil is also timeless: ubiquitous, hidden under countless masks, often with a trivial and not sinister face. In Black Blood, I tell such a story. It's a black crime story, but with numerous references to the painful past.
MT: Your book takes place on two sets - a contemporary one from 2022 and a historical one from 1944. From what sources did you get information for this historical part of the novel and what was the most difficult thing for you when working on the book?
KB: To be honest, it was not easy to find sources describing the right-bank Warsaw at the end of 1944 that were satisfactory to me. Contrary to appearances, there are not many of them. I studied the available materials on the web, old maps, studies and newspapers from that time. I am a resident of Wawer, so it was easier for me to make a local vision of the places described in the book. The works of historians such as Jan Bijata and Paweł Ajdacki also proved helpful. The latter, a well-known regionalist from Otwock, helped me a lot with the naming of the then Wawer. On the other hand, I was artistically inspired by such works as the immortal Zły by Leopold Tyrmand or the film Law and the Fist based on the prose of Józef Hen.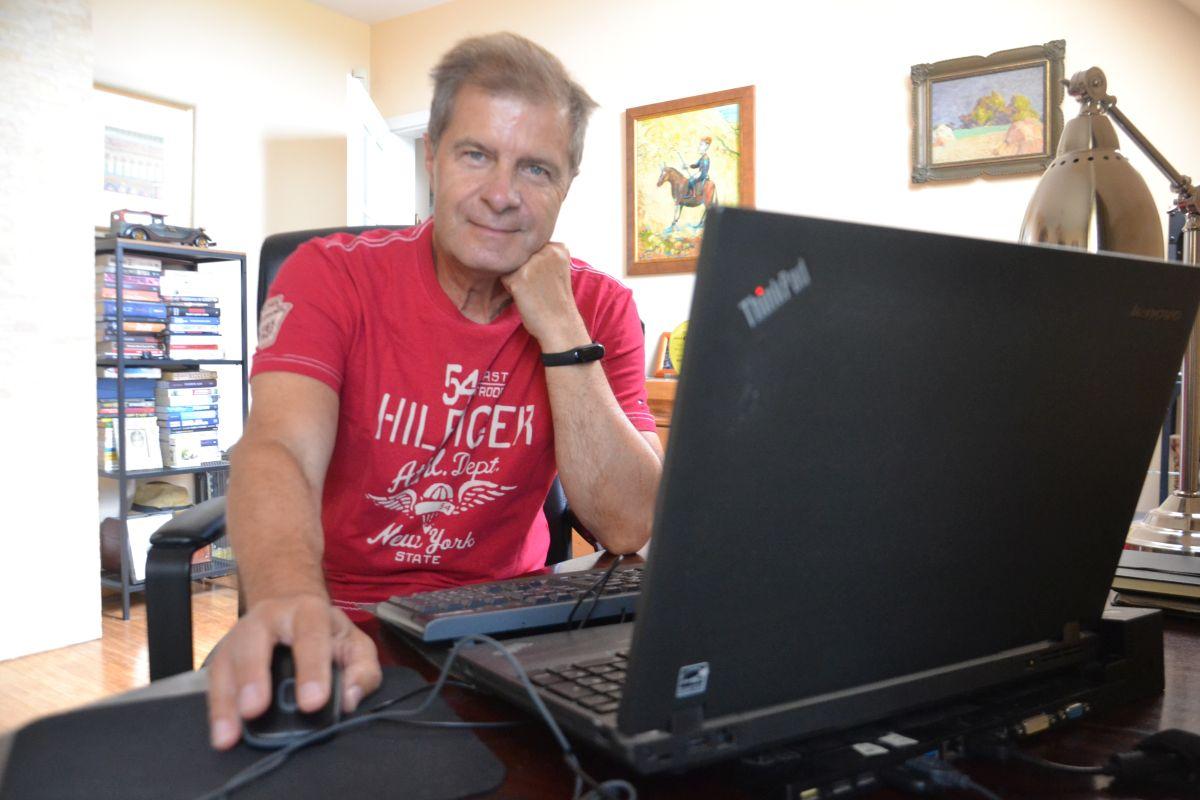 MT: A large part of your books, including the entire series about counselor Christian Abell, is set in the interwar period and World War II. What fascinates you most about this historical period?
KB: As a writer, I am very fascinated by those periods in history that are groundbreaking - when one epoch is passing away and another is just being born. Why? Because such scenery also allows to sharpen social behaviors and attitudes, although people usually realize only after the fact that they lived in exceptional times. This is why The Black Manuscript and Dead Blue are set at the dawn of Nazism, when Germany succumbs to Hitler's sinister charisma and chooses the path of revanchism, although the fate of the world might have turned out differently if people like Abell were not just a handful of the righteous. And that's why City of Ghosts tells about the death of golden Gdańsk and the old order, from which only a pile of smoking ruins and rubble will remain. My retro books are stories about the end of time already tamed and well known. A new era was being born, indescribable and amorphous, but no one yet knew the format of this era, which was yet to emerge from the sea of misery surrounding people.
MT: In Black Blood, you also touch on the topic of interpersonal relationships during the pandemic, which to a large extent - even in the erotic sphere - moved to the virtual world. Do you think this is a permanent change that will continue, or was it simply conditioned by the current situation?
KB: I'm not sure, but I think it was a permanent change. And I mean not only the intimate sphere. The pandemic actually made erotica move to some extent online, and virtual sex partly replaced physical close-ups. Covid has changed our habits: we communicate less frequently, if only because some of us still work remotely or instinctively avoid mass gatherings. This obviously limits interpersonal contacts. More broadly, I don't think the world will ever be the same again. Our lifestyle is changing, the times of unrestricted freedom are a thing of the past. The time of limitations and limits will come. Not everyone will return to stationary work, even the geography of our tourist trips has changed in favor of domestic destinations. I am afraid that we are facing a world of scarcity: water, energy, raw materials. I am terrified of the sight of the dying Oder or dried up rivers. These rapid climate changes unfolding before our eyes require a smart, coordinated and global response. I see no statesmen capable of bearing such a challenge, and I will pass over the domestic backyard with merciful silence...
MT: One of the most important places of action in the book is the Wawer district, which is very close to you personally. What fascinates you most about this district and what Wawer places do you like to visit most often?
KB: I have been a resident of Wawer for several years. I enjoy living and working here. I have what I like at hand: a lot of green areas, bicycle paths, fitness rooms, tennis courts and a swimming pool - and I attach great importance to physical fitness. In addition, it is a wisely managed district, and its authorities know how to listen to the voice of the residents. I also like the attention to cultivating places of national remembrance. My favorite spots are the Romantyczna beach on the Vistula river and the Ferio center, where I have a bookstore, fitness center and my favorite pub.
MT: You are not only the author of detective stories, but you have also successfully fulfilled yourself in journalism, marketing and business. Is there a place to rest in your life, and if so, what are your distractions from writing and work?
KB: I have changed my skin many times in my life: I was, among others, a journalist, academic lecturer, director of a large development corporation. From those years, I learned that everyone should have their own personal asylum: a favorite place where they reset their heads and rest well. This is the role of my "ranch" in Podkarpacie: a charming retreat in the foothills by the Wisłok River. This is where I have been resting best for years, but also inventing plots for subsequent books. Recently, I have another base, this time by the sea, in Gdańsk. In this way, I fulfilled my dream and returned to the city to which I devoted so much space in my books and which I love no less than Warsaw.
MT: What are your future publishing plans and do they include the return of counselor Christian Abell, sergeant Gustaw Kukulka and journalist Adam Berg, characters known from your previous books?
KB: Yes, I have good news for the fans of Counselor Abell and Sergeant Kukulka. I decided to write one more, final volume of the series. If all goes well, it will be published by Skarpa Warszawska in the spring of next year. I can only reveal that this time the action will take place in 1945, after the city was liberated by the Soviets and Poles. As for Adam Berg - all options are possible...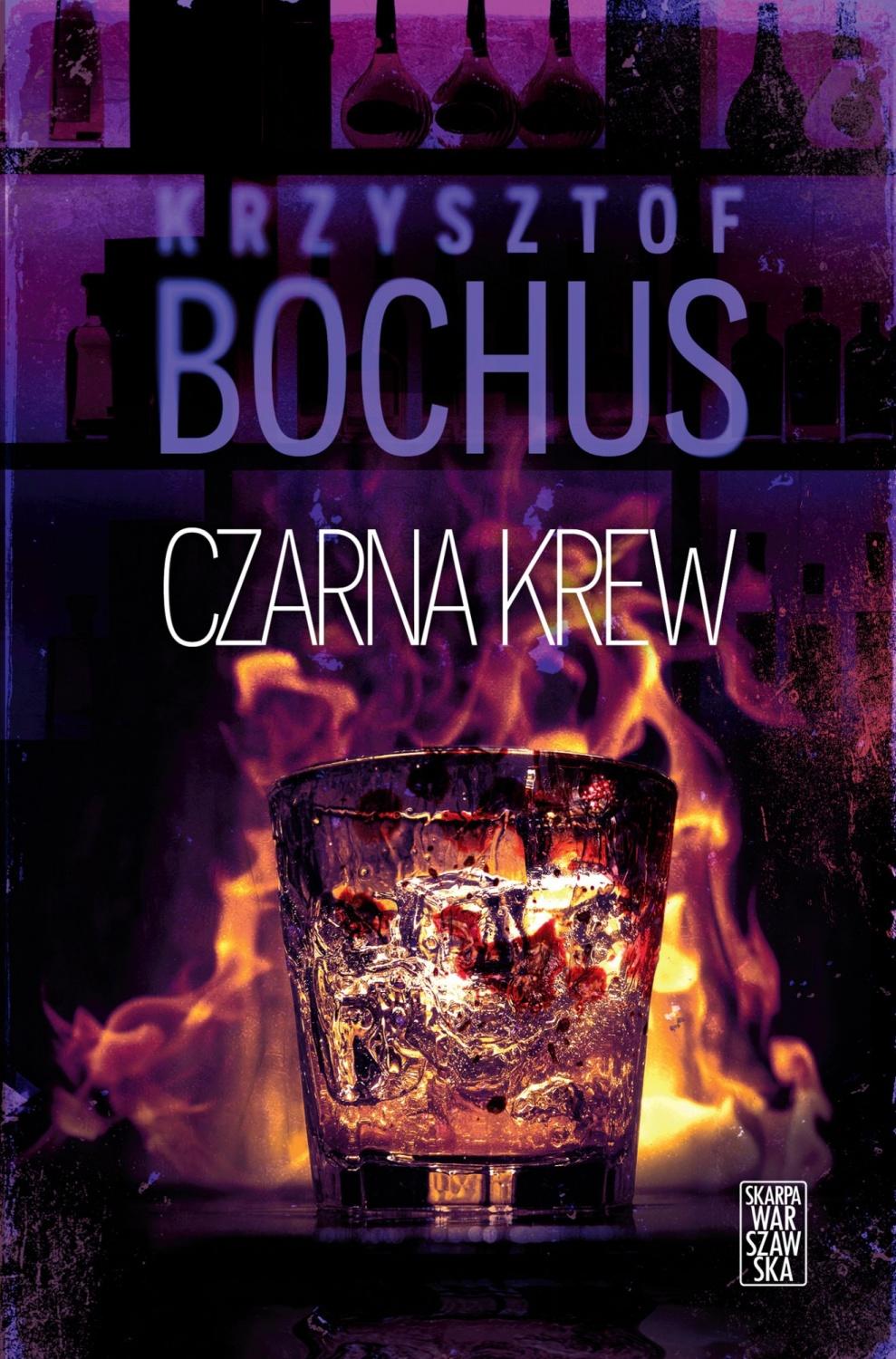 Krzysztof Bochus – a journalist, publicist and academic lecturer by profession. His book debut was The Black Manuscript (2017). In the same year Dead Blue was published, followed in 2018 by Crimson Depths (2018 Golden Bullet Award for Best Crime Historical Novel). In 2019, he published The Lucifer List and Ghost Town . In 2020, the novels The Divine Sign and The Sergeant , and in 2021, The Curse of Lucifer and the Sergeant. Overtime . In 2022 , Virtuoso was released.